QQLive
Download TVAts : Source 1
The QQLive program window is divided to three parts. The Central part is a Windows Media Player window in which the chosen channel's stream is played. Those Channels are found in the top right area (Figure 1). Unfortunately, the channel names are not in the form on text characters, so there is no way to translate them.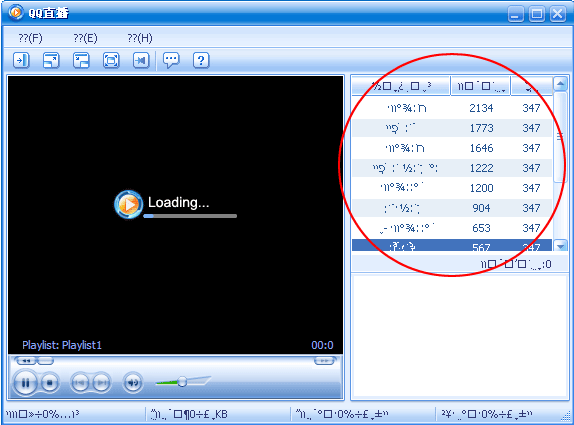 Figure 1: The QQLive Program Window
Information about the available channels can be found on the QQLive website on this translated page: QQlive Channels
The list of channels is on the left (Figure 2). Once again, the channel names are not translated, but their description is, and that is the only way to learn about them.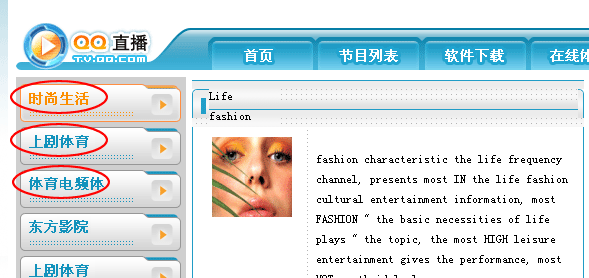 Figure 2: The QQLive Channels